"I saw that" - Jesus
Regular price
Sale price
$27.99 USD
Unit price
per
Sale
Sold out
He's watching 👀
--
He sees you on the dance floor, dropping it, poppin' it, wiggle and wabblin' it!
Share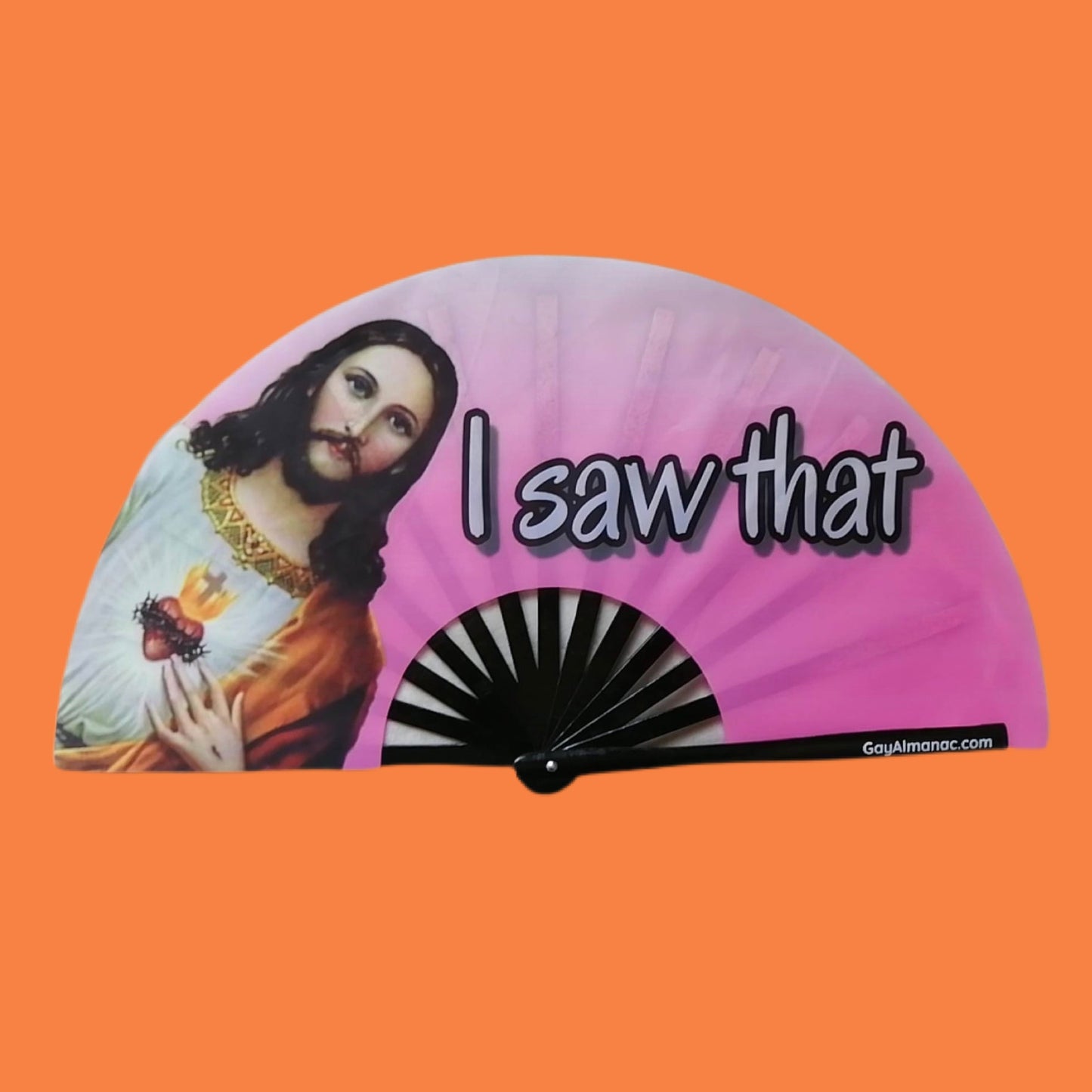 Nice!
It's pretty good! I love the design, the print is good, the fabric seems sturdy enough, it has good fan power, and it's not too small and not too big in my opinion (I have medium hands). 🤠
The only problems I've come across is because the wooden parts attached to the fabric is black you can see the wood (Would be better to have light coloured wood in the areas attached to the fabric). And if you don't have a cover then the paint chips off the wood. I have chips in various areas from being in my bag for a day. Bought a case from another shop. 😬
Nice!
It's pretty good! I love the design, the print is good, the fabric seems sturdy enough, it has good fan power, and it's not too small and not too big in my opinion (I have medium hands). 🤠
The only problems I've come across is because the wooden parts attached to the fabric is black you can see the wood (Would be better to have light coloured wood in the areas attached to the fabric). And if you don't have a cover then the paint chips off the wood. I have chips in various areas from being in my bag for a day. Bought a case from another shop. 😬