Anti-Theft Phone Lanyard
Regular price
$15.00 USD
Sale price
$8.00 USD
Unit price
per
Sale
Sold out
Prevent your phone from being stolen with our Gay Almanac Anti-Theft Phone Lanyard.
Fit the pad under your phone case and feed the loop through the charging port hole. Then hook the lanyard to the loop. 
You can wear the lanyard around your neck or feed the lanyard through your belt loop. 
The lanyard is made extra long so you can still use your phone to take pictures while connected to your shorts. 
And the lanyard features our PANDA PROMISE:
Smile
Dance
Hydrate
Say Hello
Respect Others
Love Yourself
Party Responsibly
Consent
PLUR
*iPhone not included!
Share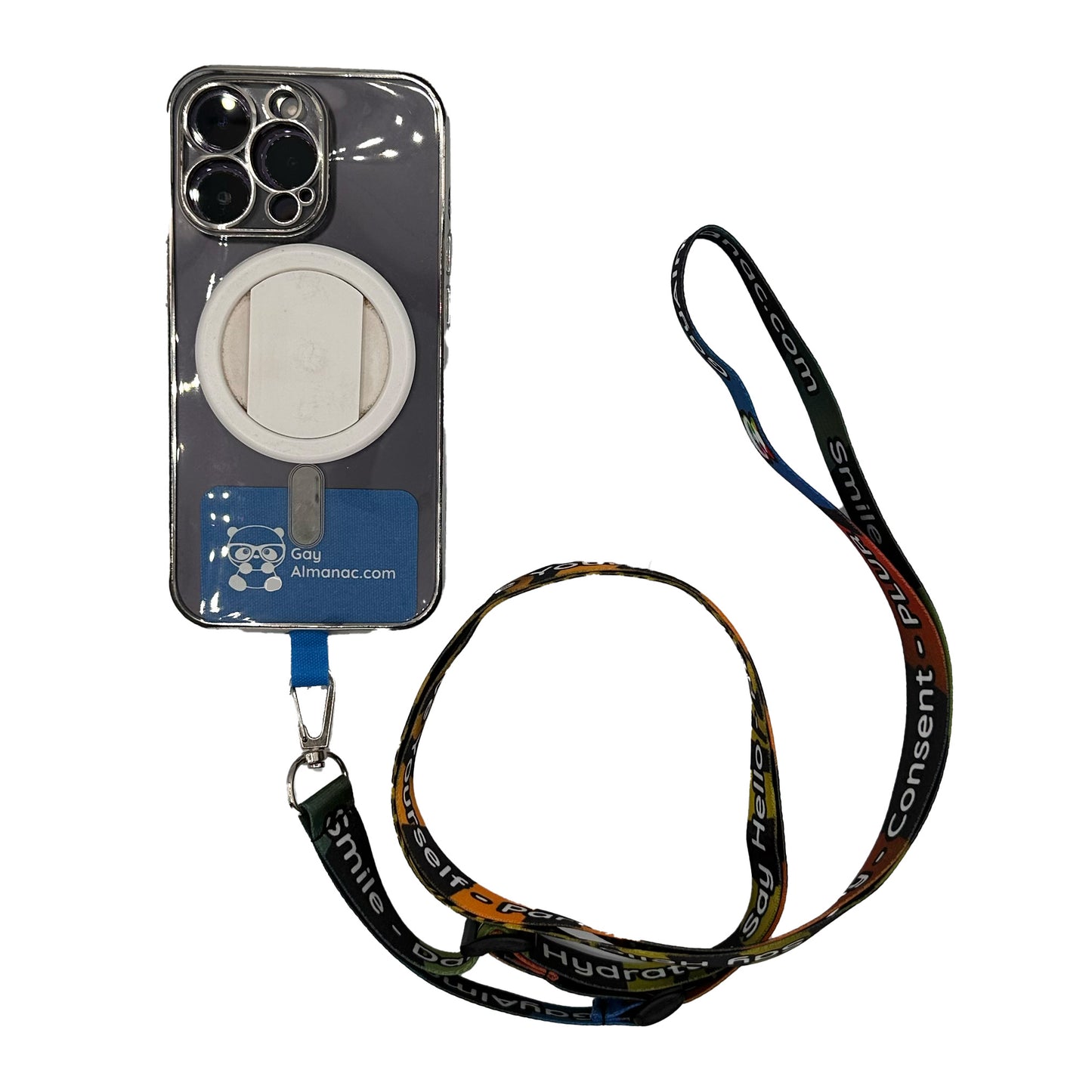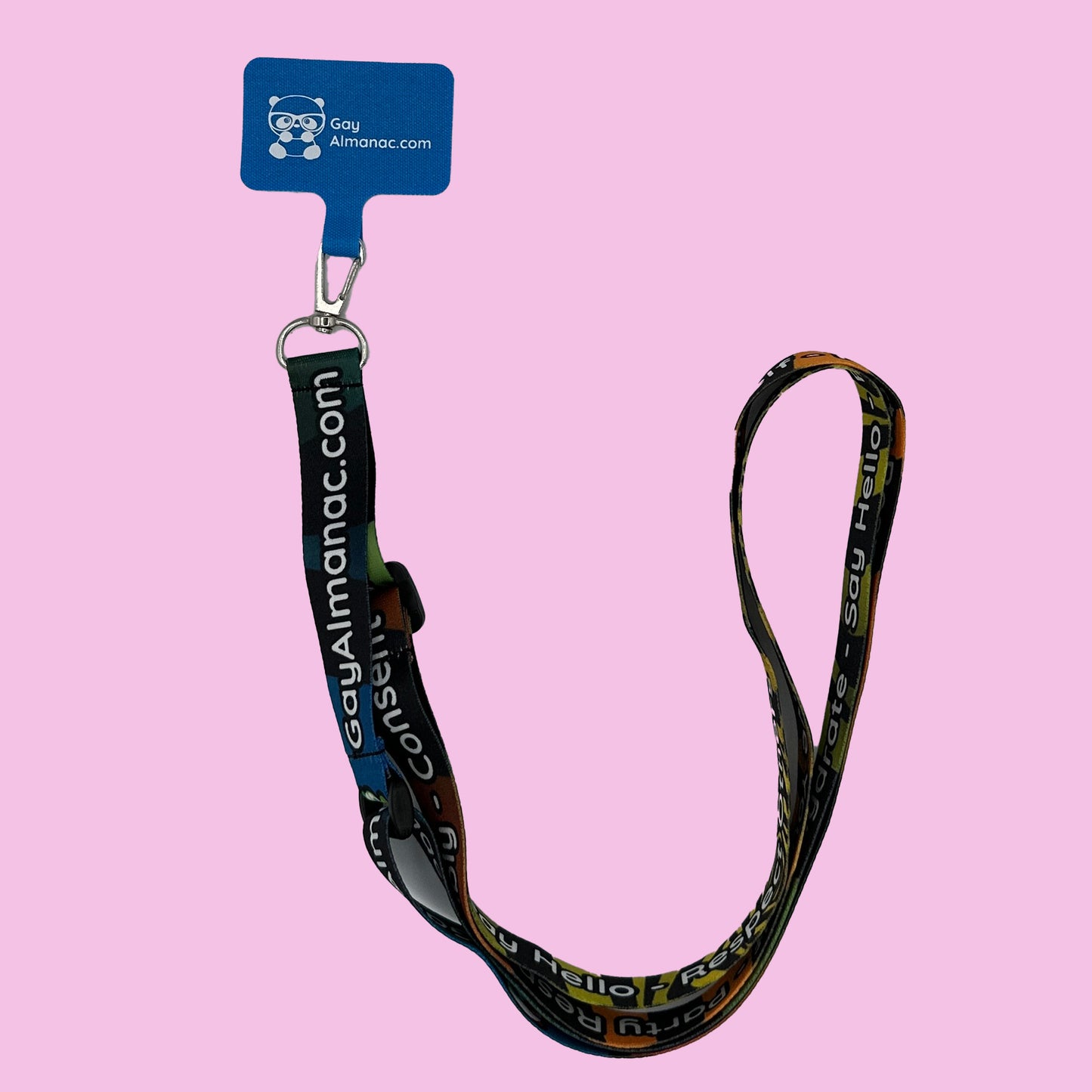 ♥️♥️♥️ love it 😍
At first I was not sure the safety thing would hold my phone but YeaP… everywhere I move and go to my phone it's with me. Recommended 👍👍👍
♥️♥️♥️ love it 😍
At first I was not sure the safety thing would hold my phone but YeaP… everywhere I move and go to my phone it's with me. Recommended 👍👍👍